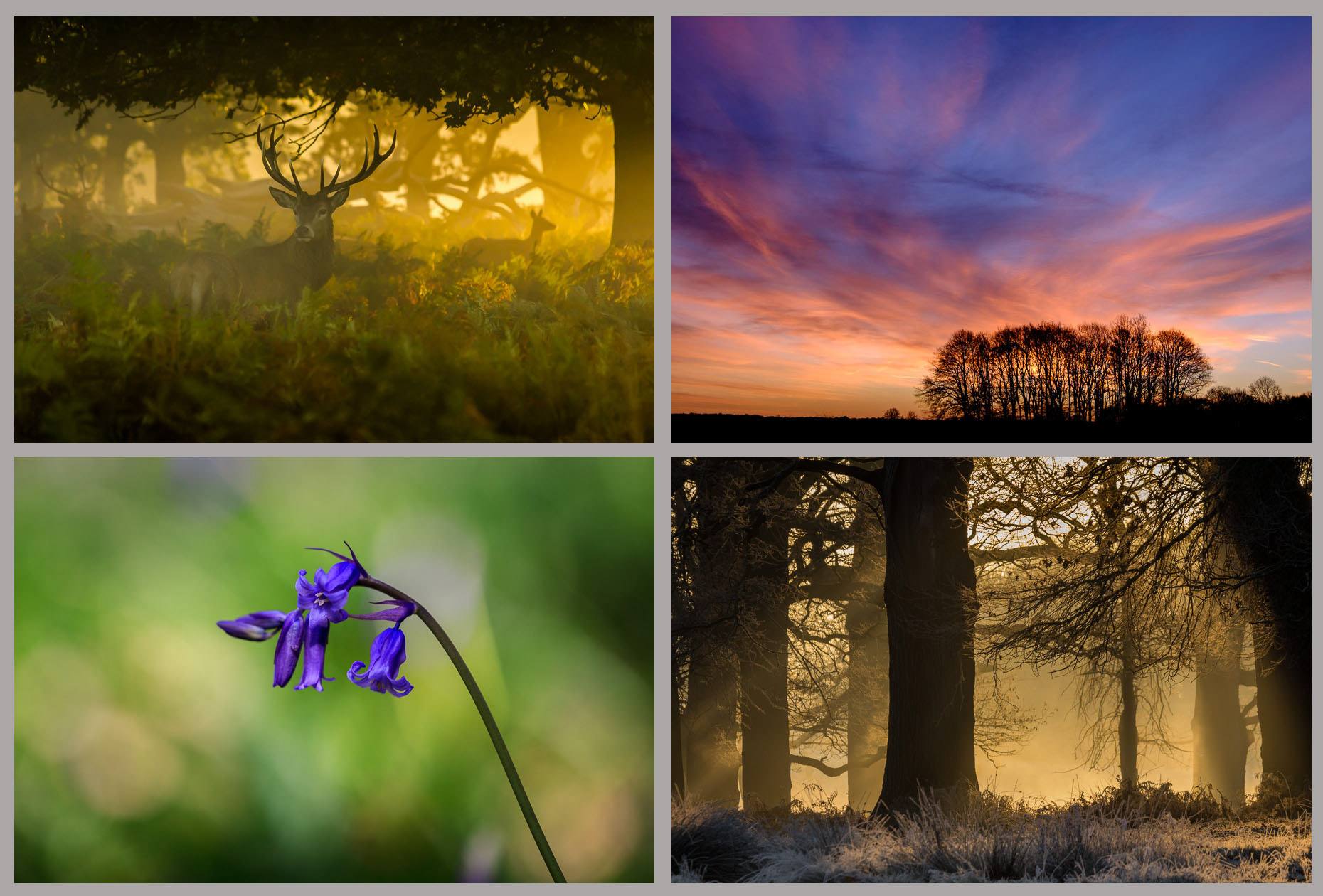 These are temporarily on hold while my workload is too high.
One of the most frustrating elements in outdoor photography is the weather. We can't control it so we just have to take what we can get! This is always a problem when booking onto an outdoor workshop well in advance.
I will be holding a limited number of small group and/or individual outdoor workshops on unplanned subjects and in random locations at VERY short notice to take advantage of decent conditions when the weather forecast looks promising. The notice period is likely to be less than 48 hours and sometimes less than 24 hours! This may involve a very early start, so please be aware of this before signing up.
This might involve a sunrise, bluebells, autumn or winter woodland, the autumn deer rut, a summer's evening walk and maybe some locations I have yet to discover!
The group size will vary depending on the location. As the subject/location will be decided at the last minute, meaning I don't spend as much time planning it, the price will be reduced to reflect this, so I expect the cost per person to be around £15 - £25.
You can sign up here to be added to the mailing list and be notified when these happen:
Click here to sign up
Or you can email me to register your interest -
martin@47photography.co.uk
- and I will add you to the list.
If you would like a dedicated 1-2-1 session like this at short notice, then contact me beforehand with an idea (
or ask me for ideas
) and we can discuss possible timings. The price is likely to be around £40 - £60 depending on the duration and location (plus extra for any excessive travelling).
Disclaimer: Obviously, I can't guarantee perfect conditions as elements such as mist & frost can be localised but I hope to at least find decent light in a good location and I will help you to perfect your techniques.